Description
Buy Windows 10 Professional at – 50% Off
Enter an environment familiar with Windows 10 Professional

Enjoy the best work and entertainment experience with the new Windows.Back to the
Start menu for quick and personalized access to your documents and applications.
Fast, responsive and compatible with most of your current software and peripherals.
With Microsoft Edge, the new Internet browser, write directly on web pages and easily share your comments with your friends.
Always up to date to ensure optimal use and security of your PC.
Ability to connect to the domain of your company or organization, for easy access to network documents, servers and printers.
Enhanced security with encryption and data protection, thanks to BitLocker.
Remotely connect with the Remote Desktop feature and create virtual machines with Hyper-V.
The web that adapts to your use

Windows 10 comes with Microsoft Edge, a brand new browser designed to provide you with a better Web experience. Annotate and share web pages directly, view online articles without distracting elements, and save your playlists for later access.

And by activating Cortana, you instantly get access to key features, such as booking or reviewing reviews, all without leaving your web page.
Multitasking optimizes your productivity

Easily anchor up to four applications and view all the tasks in progress. You can even create virtual desktops to group your different activities.
Find ALL you need!

You will find everything you need on the Windows Store. Discover the new Windows Store, a unified experience accessible from any Windows 10 device. Browse the Windows Store on your PC, tablet or smartphone, and easily purchase applications, games, music, movies and series .
The best screen is always the one you use. With Windows 10 Professional, your applications work perfectly on your PC, tablet and smartphone. On 2-in-1 PCs, your display can be optimized to work in touch mode as well as with a keyboard and mouse.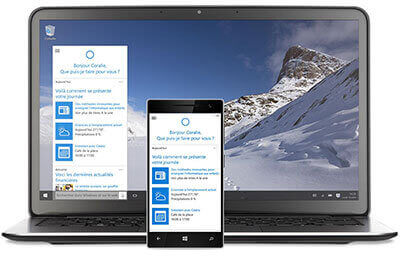 Required configuration :
| | |
| --- | --- |
| Processeur | 1 GHz or higher |
| Mémoire | 2 Go |
| Espace disque | 20 GB available hard disk space |
| Moniteur et carte vidéo | 800×600 screen resolution minimum, DirectX 9 graphics processor with WDDM driver |
| Autres | Internet access and Microsoft account required | DVD viewing requires separate reading software | BitLocker requires a Trusted Platform Module (TPM) 1.2, TPM 2.0 chip, or a USB flash drive | A Hyper-V client requires a 64-bit system with SLAT features and an additional 2GB of RAM. |
License Information *:

Microsoft Windows 10 Professional 32/64 bit – Activation Key

OEM version

Number of licenses: 1 PC

The license must be used by one person at a time.

The product is provided in either 32 bits or 64 bits.

OEM version: This software must be preinstalled on the hard drive of the fully assembled computer system, using OEM pre-installation tools. Each software license contained in this box may be distributed ONLY with a complete assembled computer system. The OEM license must be installed by a system manufacturer within 90 days of purchasing the client system. You will need to support this product.

Under no circumstances should this product be used as an update license to an existing underlying Windows operating system or to legalize a non-genuine Windows operating system.

The key is recognized even after formatting
A major change in the configuration of the client system (example: change of motherboard) makes the license invalid.

*Visit the Microsoft Windows site for more information